A Focus on the Future: Trends and Opportunities from Across the Globe
January 26, 2023
9:30 am - 11:30 am
A Focus on the Future: Trends and Opportunities from Across the Globe
Welcome & Introductions
Leticia Chacón-Rodríguez and Alisa Jacobson, Co-chairs, UW&GS Program Development Committee
This session includes the latest proprietary domestic and global consumer insights and trend information from additional renowned industry experts beyond our Wednesday State of the Industry session. Then we will explore how to test and expand strategic changes and win in the new marketplace in a discussion with key practitioners representing small, medium, and larger brands, who are living it every day driving exceptional growth and profits. Join us for a dynamic discussion filled with valuable information and inspiration for your own operations.
We have all seen the reports and editorials about the wine industry being in peril. Whether it's aging baby boomers, younger generations who prefer hard seltzer, liquor and beer, climate change, tariffs, you name it, it seems like there's alarming news at every turn. While it doesn't need to be all doom and gloom, the time is now to take a hard look at what's in store for our industry, so we can change the narrative and outcomes in 2023 and beyond.
For this session, we have assembled a dream team of industry experts to tackle the future of wine. This presentation will illustrate the opportunities that lie ahead, but also the collaboration that will be required to capitalize on the potential.
A focus will be put on:
HOW we adapt to not only reach new consumers, but better engage our existing consumers. The landscape is ever changing, and the old way, may not be the best way anymore.
WHAT marketing strategies and new products can we develop that work for operations of ALL sizes, big and small.
Key topics that our star-studded panel will unpack and provide real, actionable takeaways include sustainability and the movement towards eco-friendly wines, new and emerging taste trends, innovative packaging and bottling, and smart go-to-market sales and marketing strategies segmented for current and new consumers.
*Session receives 1 CEU: Professional Development – Leadership Skills, Meeting Facilitation. 1 CEU: Crop – Integrated Soil, Climate and Crop Data in Crop Management Systems
Speakers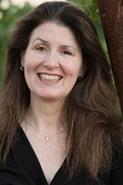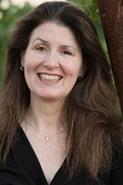 Julie Lumgair
Organization:
Art Nouveau Wines, California
Julie Lumgair is an award-winning consulting and hands-on winemaker. Her wines span eighteen vintages and 25 varietals from Napa Valley, Sonoma County and Italy. She has served in many combined estate winemaking and winegrowing roles with a keen eye on agricultural and cellar practices increasing both sustainability and top quality. Her calling cards are consistently producing acclaimed wines that reflect their place, excellence in winery operations, substantial innovation and trial programs feasible for artisan wineries' scale, a passionate attention to customer delight and long-lasting relationships.
Julie is a 5th generation Tennessee family farmer, who honed her sensory science, new product development, team building and executive leadership in her first career at Procter & Gamble and other noted Fortune 100 firms for 15 years.  That experience, along with her "roll up the sleeves" work ethic, plus technical and analytical skills learned on the job from many mentors in the vineyards and cellars have been supplemented by years of rigorous independent study.
She has made exceptional wines including a new artisan Napa winery launching in 2023, J. Moss, Ideology Cellars, Valley of the Moon / Lake Sonoma, Castello di Montegiove, Windsor Oaks Vineyards and other private clients.  Julie's ongoing wine trials and experiments have been featured in industry press and conferences.  Over 70 of her wines have consistently achieved 90+ scores and been noted by several leading critics including a Wine Spectator "Producer to Watch," Wine & Spirits varietal "Top Ten" and "Year's Best" lists.
Julie deeply enjoys volunteering, mentoring and building community. She is one of thirty industry leaders on the Unified Wine & Grape Symposium Program Committee (North America's largest industry conference) and serves as long-time Chair of the Napa / Sonoma Winemaking & Viticultural Roundtable of Women for Winesense. She is a contributing technical writer and wine judge for wine industry trade and consumer publications, frequent winemaker panelist for Napa Valley Vintner's top trade and media conferences and VIP immersions and masterclass developer / instructor at Napa Valley Wine Academy.  She is a past board member for Napa Valley Wine Technical Group and IQ (Innovation + Quality) Conference for luxury winemaking advances.
For more information, please connect via Linkedin or reach out directly to Julie.lumgair@gmail.com or 415-786-3415.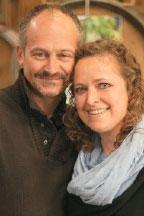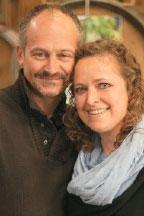 William Allen
Organization:
Two Shepherds Wine, California
Located in the Russian River Valley of Sonoma, Two Shepherds just completed their 13th vintage, now at 5,000 cases a year. Partners William and Karen craft natural wines, from unusual and rare varieties, organically farmed, from leased vineyard row contracts across the North Coast, many of which are 45-100+ years old. They also grow Grenache Gris and Grenache Noir on their farm, alongside their adorable mini donkeys and goats. Wines are made in their own facility, vinified with native yeast, small bin fermentations, exclusively neutral oak, with no fining, filtration, or any additions save a small amount of SO2. Their light-handed approach, and reputation for unflawed wines, has been heralded by the press, with articles in the NY Times, Wall St Journal, Washington Post, SF Chronicle, Bloomberg, and more.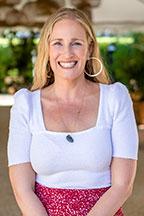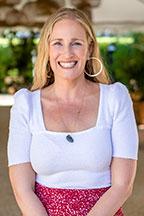 Prema Behan
Organization:
Three Sticks, California
Prema Kerollis Behan is the Co-Founder and General Manager, Three Sticks Wines & Head High Wines. A California native, whose mother and stepfather were executives in the restaurant and hospitality industry, Prema grew up understanding the importance and appreciation for sensory, gustatory experiences as they were always at the forefront of her upbringing. Her first job, after graduating with honors from UC San Diego with a Sociology and Spanish Literature dual major, was on Capitol Hill in Washington DC and then on to Organizational Administration at Texas Pacific Group where she worked directly for Bill Price, III starting in 2000. From there she helped set up the nascent Three Sticks Wines from the TPG offices. As an expert in the pleasures of life and having honed her diplomacy and business skills on the job, Prema was ready to jump full force into the wine industry in 2009, when she pivoted from TPG Capital to full time focus on Bill's wine and new business ventures.
Under Bill's tutelage Prema has built and run a variety of different wine businesses. Three Sticks Wines in 2002, Head High Wines in 2010 and Lutum Wines in 2012. Prema earned an Executive MBA with honors in Wine Business from Sonoma State University in 2014. From 2012 to 2014 she led the preservation and rehabilitation process for the Castenada Adobe into the beautiful, unique Three Sticks tasting experience that it is today. As former President of the Sonoma League for Historic Preservation from 2015 to 2018 and former President of the Sonoma Valley Vintners and Growers Alliance from 2019 to 2021, she demonstrated her commitment and love of the community and its agricultural and historic resources. She is currently a member of the Sonoma Valley Hospital Foundation Board, switching her sights to the people of the valley.
Prema was promoted to Co-Founder of Three Sticks and Head High Wines in 2019 and takes great pride in having built one of wine countries most notable teams and rich company cultures. She is a mother, a great friend, a fearless leader, a swearer and a proud French bulldog owner!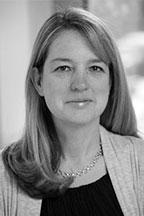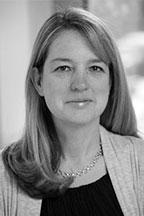 Lulie Halstead
Organization:
The IWSR Group, England
Lulie founded Wine Intelligence in 2002, now a division of the IWSR Group and backed by Bowmark Capital. IWSR is the leading global beverage alcohol market data and insight specialist, with coverage in over 160 markets, whilst Wine Intelligence is widely regarded as the leading wine focused consumer behavior insights organization globally. Lulie is now a group Board Director at IWSR. Over the past 20 years, she has been a regular keynote speaker at high profile international wine conferences and retains her academic links as a guest lecture and advisor on Masters and MBA programmes. Her client work includes advisory roles to the leadership teams of some of the world's leading drink and hospitality businesses.
She is a trustee of the WEST (Wine and Spirits Education Trust) and more recently, has established a vineyard in East Sussex, England which will, she hopes, be delivering full yields in 2024!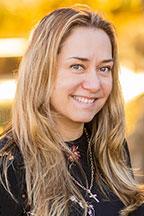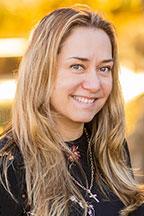 Christine Moll
Organization:
O'Neill Vintners and Distillers, California
An expert in brand building and marketing, Christine Moll has over 22 years of marketing and leadership experience in the alcohol beverage industry. Christine currently serves as Chief Marketing Officer at O'Neill Vintners & Distillers, the 10th largest winery in California, where she is responsible for developing a team of talented individuals and oversees the core marketing strategy for all brands. As head of the department, Christine is also responsible for marketing and communications for the company and its brands, as well as portfolio strategy and innovation.
Prior to joining O'Neill Vintners & Distillers, Christine was with Campari America as the Category Marketing Director, and was credited for driving the growth of a complex portfolio, including Espolon Tequila. She began her career with Bacardi USA, where her focus was the launch and development of several spirits brands including Bombay Sapphire Gin, D'usse Cognac and Corzo Tequila.
Originally from Guatemala, where her family still resides, Christine came to the United States for college. She has lived in Boston, Miami, San Jose and currently lives in San Francisco where she enjoys the lively restaurant scene, cooking, traveling, and supporting her local community. In 2022, she joined the San Francisco Bay Area board of directors for Reading Partners, a literacy organization helping children become lifelong readers by empowering their communities to provide individualized instruction with measurable results.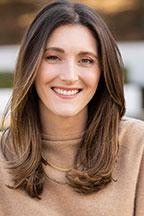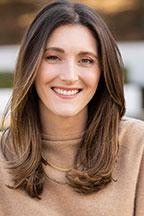 Aly Wente
Organization:
Wente Vineyards, California
Aly Wente serves as Vice President, Marketing and Customer Experience. In this position, Aly oversees the total Wente Family Estates portfolio marketing strategy in coordination with managing customer experiences in the DTC environment through ecommerce, club membership, and tasting room hospitality. Aly is a member of the Senior Leadership Team where she contributes towards setting corporate strategic priorities that will bring her five-generation-run family business future success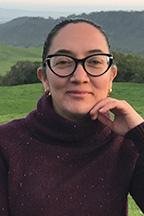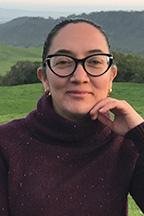 Leticia Chacón-Rodríguez
Organization:
University of California, Davis
Leticia, a wine professional with more than 20 years of experience in the California, and currently the Winemaker and Winery Manager at the University of California, Davis. Previously, Leticia has been at Safe Harbor Wine Storage, Treasury Wine States, E&J Gallo Winery, Golden State Vintners (now Wine Group) and Delicato Family Vineyards.
She is on her third year as co-chair of the Program Development Committee for Unified Wine and Grape Symposium and participates actively on the Spanish Track.
She is an active member for the American Society for Viticulture and Enology (ASEV), a professional society dedicated to the interests of enologist, viticulturists, and others in the fields of wine and grape research and production. She is past President (2012-2013) for this Society, and she has served as a Poster Chair for the National Conference, Best Paper Award Committee, and others.
She enjoys her free time with her husband and her two young sons in various activities like cooking, reading, swimming, biking, watching movies, attending symphony orchestra concerts, among others.
MS in Food Sciences (Enology emphasis), UC Davis.
BS in Chemical Engineering, Universidad Nacional Autonóma de México, Mexico City.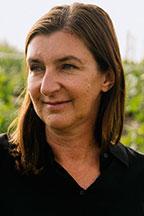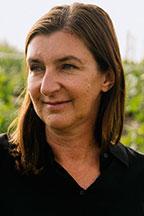 Alisa Jacobson
Title:
Co-chair
Organization:
Turning Tide Wines, California
Jacobson (who goes by "AJ") has followed her passion for agriculture and the sciences from an early age. She was raised in the fertile California Sacramento-San Joaquin Delta. Growing up in and
around farms instilled in her a lifelong desire to find ways to help protect the land and water supply and to educate people about preserving natural resources.
In 2001, upon graduation from UC Davis with a degree in viticulture and enology, Jacobson found work in cellars and winemaking labs in California focused on sparkling wine production. She also ventured to Australia to make Shiraz (and to take deep dives along the Great Barrier Reef!). After returning to California, Jacobson began work at Joseph Phelps, which is where she met Joel and Sarah Gott. In 2003, the Gotts hired her as their first employee. She helped usher the Joel Gott wine label from obscurity to the globally recognized iconic brand it is today. Jacobson rose to the rank of VP of Winemaking overseeing a team of 30, and managing all winery and vineyard operations throughout California, Oregon, and Washington, as well as projects in Argentina, Chile, Italy, France, and New Zealand.
Jacobson is now out forging her own path with a renewed and passionate focus on making wine from sustainably farmed vineyards in coastal regions. Today, Jacobson's primary focus is on Turning Tide Wines. She relocated from Sonoma to San Luis Obispo County co-owns two vineyards in the Santa Ynez AVA—one with a decked-out vacation rental house—and is looking to acquire more as she grows her consulting business.
Dedicated to her cause of trying to help the wine industry become more sustainable and climate-forward, she currently sits on the board of the Oregon Wine Council, the Unified Grape and Wine Symposium program development committee and is the chair of the research committee on the West Coast Smoke Exposure Task Force. Making wines from all over the world has taught Jacobson that wine is made in the vineyard and the healthier the soil and environment, the more alive and vibrant the wine will appear in the glass. She is committed to the goal of showcasing the true essence of the grapes she harvests, all while respecting the elements each vineyard site provides—and helping turn the tide on how vineyards are farmed around the globe.