An Industry Update on Vineyard Automation – Where Are We Now?
January 24, 2023
2:00 pm - 3:00 pm
An Industry Update on Vineyard Automation – Where Are We Now?
Automation is now a reality in agriculture. There are robots and tractors that can perform autonomous operations in our vineyards but what does that mean for growers? Our speakers will discuss the legal, financial, and practical implications of vineyard automation.
Session receives 1 CEU: Crop – Use of Precision Ag Technology
Speakers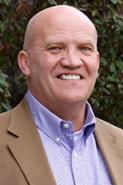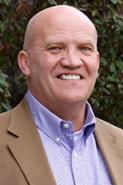 Michael Miiller
Organization:
California Association of Winegrape Growers
Michael Miiller monitors a wide range of state public policy issues and represents the California Association of Winegrape Growers (CAWG) before the California Legislature and key regulatory agencies. He also helps keep CAWG members informed of pending legislation and regulations that have a direct effect on their businesses. Michael has nearly 40 years of public policy experience and has served in key staff positions in the Senate, Assembly and Wilson and Davis Administrations. Prior to joining CAWG in January 2017, Michael was chief of staff and communications director for Assemblyman Marc Levine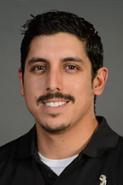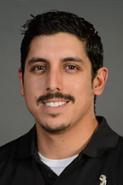 Greg Gonzalez
Organization:
Foley Family Farms, LLC., California
Greg Gonzalez is the Director of Central Coast Farming at Foley Family Farms. Greg grew up in Oregon, splitting time between Eugene and Junction City where he worked on his family's 10-acre Filbert farm (hazelnuts). From an early age, he excelled at soccer and eventually earned dual scholarships (academic and sports) to Southwestern Oregon Community College where he earned his associates in Athletic Training and transferred to California State University, Monterey Bay to continue his colligate soccer career. In 2008, he earned his BA in Social and Behavioral Sciences, with emphasis on Geographic Information Systems, Minor – Earth Systems, Sciences, Technology, and Policy.
Greg continued his post colligate soccer career playing 2 seasons in the National Premier Soccer League and joined Scheid in 2009 as a harvest intern where he started implementing Geographic Information Systems (GIS), mapping vineyard properties. Eight months later, he was a offered a role fulltime as Ranch Supervisor handling Geographic Information Sciences & Technologies implementing precision farming systems aimed at increasing quality and efficiency. After spending 12 years with Scheid building streamlined agricultural technologies, advanced precision viticultural, and mechanization. Greg finished his tenure with Scheid as the Director of Vineyard Operations of their 4200-acre footprint in Monterey County.
In March of 2021 Greg accepted an opportunity to lead the farming operations in Santa Barbara County for Foley Family Farms, an associate company to Foley Family Wines moving his family into the Santa Ynez Valley. Greg now leads the farming teams of Firestone Vineyards, Lincourt, and the two Foley Estate vineyard holdings in the Santa Rita Hills AVA.
Aside from Foley Family Farms, Greg holds various board positions with California Association of Winegrape Growers, The Vineyard Team, Santa Barbara County Farm Bureau, and the Foundation Board of California State University, Monterey Bay. Greg has also achieved various professional certifications, Geographic Information Systems Professional (GISP), Certified Agricultural Irrigation Specialist (CAIS), and Lean Six Sigma Black-Belt.
Greg's hobbies include playing and coaching soccer, carpentry, fantasy football, exercising, barbecuing, convertible wine tours in his 1965 GTO and spending time with his wife and his two young sons.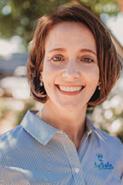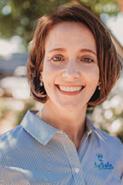 Theresa Kiehn
Organization:
AgSafe Food & Farms, California
Ms. Kiehn has dedicated her career to the non-profit and small business sectors, serving in a variety of strategic, operational capacities, and currently as the President and Chief Executive Officer of AgSafe. During her 13 years with the organization, AgSafe has tripled in size and expanded their scope to reach food and farming operations across the nation. Her career also includes tenure with the Great Valley Center and her family business, Fontana Farms. Ms. Kiehn currently serves as the President of the Turlock Certified Farmers Market, participates on the Board of Directors for the California Farmland Trust, is a Modesto Rotarian and is engaged in a variety of capacities with her faith-based community. She possesses a Bachelor of Arts in Political Science from California State University, Stanislaus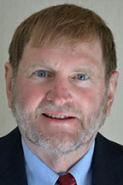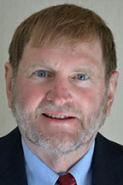 Philip Martin
Organization:
University of California, Davis
Philip Martin is Professor emeritus of Agricultural and Resource Economics at the University of California-Davis, editor of Rural Migration News (http://migration.ucdavis.edu), and the author of numerous research publications on migration and farm labor. Martin was the only researcher appointed to the federal Commission on Agricultural Workers (1989-93) that evaluated the impacts of immigration reforms on US farm workers.