Keynote Speaker Luncheon
Moderator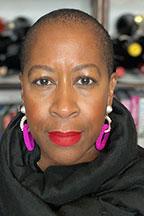 Julia Coney
Freelance Writer, Washington D.C.
Read Bio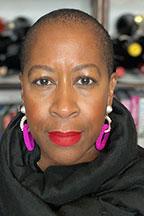 Julia Coney
Title:
Freelance Writer, Washington D.C.
Julia Coney is a Washington, D.C. and Houston, Texas-based wine writer, wine educator, speaker, and consultant. Her wine writing includes stories on wine, winemakers, and the intersection of race, wine, and language.
Julia is the Wine Consultant for American Airlines in partnership with the James Beard Foundation. Julia is the recipient of Wine Enthusiast's 2020 Social Visionary Award Winner for her work in writing and speaking on diversity, equity, and inclusion in the wine industry. Wine Industry Network has named her one of Wine's Most Inspiring People for 2022.
Julia is the Founder of Black Wine Professionals, a resource for wine industry employers and gatekeepers, professionals, and the food and beverage community. Their goal is to lift up the multifaceted Black professionals in the world of wine.
Julia is the Wine Columnist for Sweet July Magazine. Her work has been featured in The New York Times, VinePair, Wine Enthusiast, Thrillist, The Tasting Panel, Plate Magazine, Forbes.com, WineEnthusiast.com, The Washington Post, Seven Fifty Daily, Wine Searcher, the Financial Times, JancisRobinson.com, Glamour, Essence, and numerous print and digital publications. Julia is a 2019 Fellow of the Professional Wine Writers Symposium at Meadowood Napa Valley.
Speakers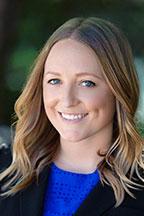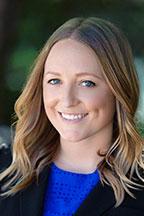 Natalie Collins
Organization:
California Association of Winegrape Growers (CAWG)
Natalie oversees the general operation of CAWG and manages its four-person team. She is responsible for CAWG's Board of Directors, federal legislation, pests and disease programs, sustainability, and trade policy. She also is responsible for ensuring that value is delivered to members through education, timely information updates and new benefit programs. Natalie is a graduate of California State University, Chico with a Bachelor of Science in agricultural business and a double minor in organizational communications and business administration. Natalie joined CAWG in 2015 as the director of member relations and was appointed as president in December of 2022.  Prior to joining CAWG, Natalie worked for the San Joaquin Farm Bureau Federation as a program director.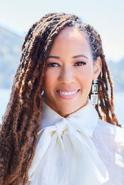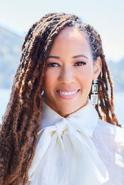 Robin McBride
Title:
President
Organization:
McBride Sisters Wine Company
Robin serves as the Board Chair and President of McBride Sisters Wine Company, a multinational organization headquartered in Oakland, California. It is in the top 1% of volume, largest Black-owned wine company in the United States, as well as one of the most inclusive, accessible, socially aware and sustainable.
Robin and her sister began importing wines from New Zealand in 2005 and started making their own wine together in 2009. By spring 2017, the pair were producing wine from their hometowns in Monterey California and Aotearoa New Zealand under one label, McBride Sisters Collection. In 2018, they launched Black Girl Magic Wines, a celebratory wine brand paying homage to women in their family and community, and in 2019 the sisters debuted She Can Wines, a premium canned wine in 2019 on International Women's Day.
Robin serves as a Board Chair for the McBride Sisters SHE CAN Professional Development Fund which she founded in 2019 with her sister Andréa. Since its inception the fund has awarded over $3M in scholarships, grants and technical training to 3,000 professional women in wine & spirits, hospitality and finance. In 2021 the fund partnered with Southern University of Louisiana as their flagship HBCU, to create a career pipeline for diverse students into the wine industry.
Robin and Andréa were the first Black women winery owners on the cover of Wine Enthusiast magazine and were nominated for the Wine Star Award for the US Winery of the Year in 2021. Robin resides in the San Francisco Bay Area and has three children Daneia, Domenic and Angelo who all have pursuits in the wine & food industries.