Lessons in Listening
Speakers
Joel Peterson
Organization:
Paso Robles Wine Country Alliance, California
Executive Director, Paso Robles Wine Country Alliance. An accomplished communications and marketing specialist and true people person, Joel Peterson has spent 20 years marketing craft beverages, and currently serves as the executive director of the PRWCA. The organization, made up of nearly 200 wineries and 450 total businesses, leads marketing, outreach, and education efforts that promote and protect Paso Robles Wine Country. The area has seen incredible growth and recognition over the past decade with a rising-tides mentality from the region's wineries, vineyards, and tourism-based organizations working together. After earning a degree from the University of Arizona, Peterson spent eight years in Hollywood working in film production. He joined the Paso Robles wine community full time in 2003, working for several wineries including L'Aventure, JUSTIN, and Hope Family Wines. In 2013, Peterson began with Solterra Strategies, a wine and tourism-focused marketing and public relations agency, and later spent two years leading the marketing team at Firestone Walker Brewing Company.
Peterson and his wife Dagny live in Paso Robles, where they raise their two daughters. He is active in the community and serves on the Paso Robles School Board.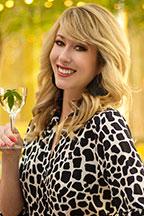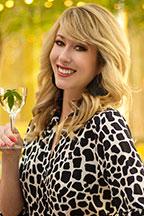 Jamie Evans
Organization:
The Herb Somm, California
Jamie Evans is the founder of The Herb Somm, a culinary-meets-cannabis blog and lifestyle brand that's focused on the gourmet side of the industry. She is an author, entrepreneur, and writer specializing in cannabis, CBD, food, recipes, wine, and the canna-culinary world.
As a well-known cannabis personality, Jamie is best known for her literary work and signature canna-culinary events. She is the co-editor of GoldLeaf's acclaimed cannabis Cooking Journal and the author of the CBD lifestyle book, The Ultimate Guide to CBD: Explore the World of Cannabidiol, published by Fair Winds Press of Quarto Publishing Group. Her next book, Cannabis Drinks: Secrets to Crafting CBD and THC Beverages at Home, released in April 2021.
As an industry leader, Jamie was named as one of Wine Enthusiast Magazine's Top 40 Under 40 Tastemakers in 2018 and as a 2018 Innovator by SevenFifty Daily. She was also recognized as one of Green Market Report's "Most Important Women in Weed" in 2020.
Alongside her work in the cannabis space, Jamie is a Certified Sommelier with over a decade of wine industry experience. She's also the founder and CEO of Herbacée, a French-inspired cannabis-infused wine brand based in California.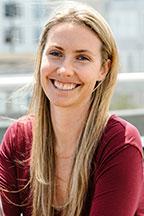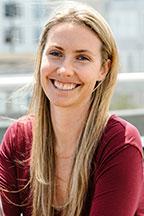 Sarah Hoffman
Organization:
Maker Wine, California
Sarah Hoffman is the CEO of Maker Wine, a premium canned wine company featuring the wines and stories of diverse, independent winemakers. Before Maker, Sarah led user acquisition and growth at companies like Eventbrite, Bloomspot, and NakedPoppy, while moonlighting as a craft beer writer and supperclub producer. Maker launched in 2020 and has quickly become the highest rated canned wine on the market, capturing the hearts and palates of wine lovers across the US.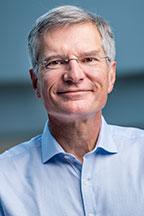 Jean-Michel Valette
Huneeus Vintners, California
Read Bio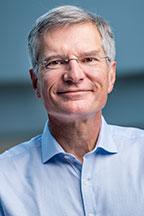 Jean-Michel Valette
Title:
Huneeus Vintners, California
Jean-Michel is currently a director of Sleep Number, lead director at Boston Beer and chairman of Huneeus Vintners. Previously he's been chairman of Sleep Number, Peet's Coffee & Tea, and the Institute of Masters of Wine.