State of the Industry
January 25, 2023
8:30 am - 11:00 am
State of the Industry
(CEUs available*)
The State of the Industry session provides a comprehensive look at every aspect of the wine industry, from what's being planted to what's selling. This 2½-hour session features highly regarded speakers and delivers incredible value for attendees who need to understand the market dynamics of the past year and are seeking insight into the market trends that will define the year ahead.
*Session receives 2.5 CEUs: Professional Development – Global Supply and Demand Forecasts
Speakers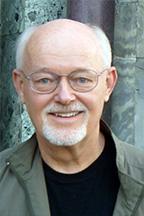 Mike Veseth
The Wine Economist, Washington
Read Bio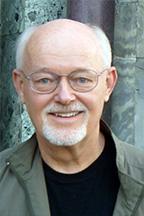 Mike Veseth
Title:
The Wine Economist, Washington
Mike Veseth (pronounced VEE-seth) is editor of The Wine Economist newsletter (WineEconomist.com) and author of more than a dozen books including Wine Wars (2011), Around the World in Eighty Wines (2018) and Wine Wars II: The Global Battle for the Soup of Wine (2022). He is a sought-after speaker at wine industry meetings both in the United States and around the world.
Veseth's writings on wine and globalization have been widely praised. Globaloney was selected as a Best Business Book of 2005. Wine Wars was named a Best Wine Book of 2011. The Wine Economist was named Best Wine Blog by Gourmand International in 2015. Money, Taste, and Wine: It's Complicated received the 2016 Gourmand International award for Best Wine Writing.
A noted educator, Veseth is professor emeritus of International Political Economy at the University of Puget Sound in Tacoma, Washington. In 2010 he was named Washington Professor of the Year by the Carnegie Foundation for the Advancement of Teaching.
Veseth received the Bachelor's degree in Mathematics and Economics from the University of Puget Sound and the Master's and Ph.D degrees in Economics from Purdue University.
Jeff Bitter
Organization:
Allied Grape Growers, California
Jeff Bitter is a life-long resident of California. Born into a family vineyard operation, Jeff has always had a passion for agriculture and specifically grape growing. Jeff is the President of Allied Grape Growers (AGG), a 500-member statewide grape growers cooperative marketing association. AGG markets approximately $100,000,000 worth of grapes annually to wineries, shippers, packers and dehydrators. In addition to managing AGG, Jeff is a fourth-generation California grape grower, actively farming winegrapes in Madera County, where he resides.
Jeff earned a Bachelor of Science degree in Agricultural Business from California State University, Fresno and a Master's Degree in Business Administration from the same. Jeff is also a graduate of Class XXXII of the California Agricultural Leadership Program, a prestigious two-year fellowship program emphasizing leadership training and development for those involved in California agriculture.
Jeff participates on numerous industry boards, committees and task forces and spends his free time farming, traveling and enjoying time with family and friends. Jeff has two minor and two adult children, one of which is married.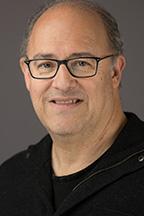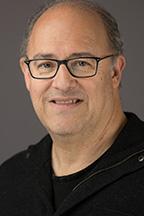 Danny Brager
Organization:
Brager Beverage Alcohol Consulting, California
Danny Brager has a wealth of experience in the U.S. Beverage Alcohol industry, analyzing trends over many years. He formerly headed Nielsen's Beverage Alcohol Practice Area in the U.S, leading teams that supported relationships with Nielsen's clients as well as key industry groups and the media.
In his current consulting role, Danny provides data-driven analysis and insights to Beverage Alcohol companies seeking to translate information into fact-based insights in support of their goals. Each year, he presents at a large number of notable industry and company events, and is a frequent thought leader contributor to the media/press. His informed opinions are highly respected by the beverage alcohol industry.
Danny is also a Special Advisor to the Wine Market Council and is Managing Director of Category & Consumer Insights at Azur Associates, founded to bring comprehensive advisory & consulting services to wine and spirit companies, including mergers & acquisitions, route to market, and strategic advisory support.
Danny was born in Calgary, Alberta and moved to Toronto where he graduated from the Schulich School of Business at York University. He relocated to Mission Viejo, California in 1993 where he now resides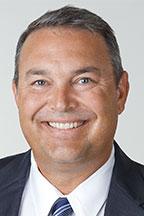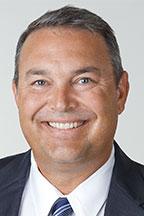 Greg Livengood
Organization:
Ciatti Company, California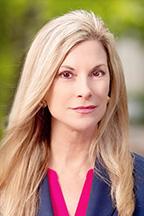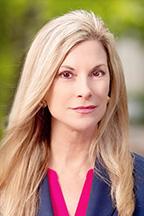 Liz Thach
Organization:
Sonoma State University, California
Dr. Liz Thach, MW is a Professor, Wine Writer and Consultant based in Napa and Sonoma, California. She is an award-winning author and educator, specializing in wine business strategy, marketing, leadership/executive development, and wine lifestyle.
Liz's passion is wine, and she has visited most of the major wine regions of the world and more than 65 countries. She has published over 200 articles and 9 books, including Call of the Vine, Best Practices in Global Wine Tourism and Wine Marketing & Sales. She frequently publishes in Forbes, Wine Business Monthly, Wine Spectator, and The Somm Journal, amongst others.
A fifth generation Californian, Liz finished her Ph.D. at Texas A&M and now lives on Sonoma Mountain. In addition, she teaches wine classes at Stanford Continuing Education and Sonoma State University, as well as working as a consultant and wine judge. Liz obtained the distinction of Master of Wine (MW) in May of 2011, becoming the first female MW from California.