Sustainable Business 360 – Today's Toolkit for Tomorrow's Success
January 24, 2023
2:00 pm - 3:00 pm
Sustainable Business 360 – Today's Toolkit for Tomorrow's Success
This panel will present today's best practices, from vineyard and winery to management and sales, for achieving ROI in our changing environment. Saving resources, saving money, and positioning our businesses for sustainability today and in the future will take center stage as we act on emergent external conditions and evolving consumer needs.
*Session receives 1.5 CEUs: Professional Development – Business planning, Budgeting and Financial Analysis
Speakers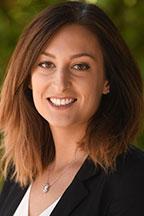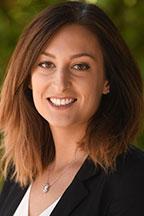 Erin Kirschenmann
Organization:
Wine Business Monthly, California
Erin Kirschenmann is the managing editor for Wine Business Monthly and has been with the company since 2012. In addition to production responsibilities for the monthly trade magazine, she writes about business, technology, sales and marketing, and also oversees content and programming for WBM's symposiums. She speaks on industry trends at numerous conferences, including the Unified Wine & Grape Symposium and the World Bulk Wine Exhibition, and guest lectures on wine, media and public relations.
Erin has served as a judge in the international Concours Mondial de Bruxelles wine competition since 2016 and at several regional competitions. She earned her Bachelor of Arts in communications with a journalism emphasis from Sonoma State University. Reach her at erin@winebusiness.com or on Instagram @erinakirsch.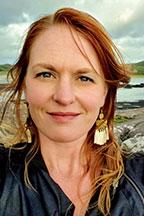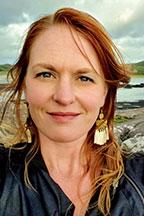 Anna Brittain
Organization:
Napa Green, California
Anna has worked locally, nationally and internationally on environmental management and policy with organizations ranging from the environmental economics think tank Resources for the Future in Washington, DC to the International Union for Conservation of Nature in Hanoi, Vietnam.
Anna has spent a decade facilitating and growing sustainability in the wine industry, with an expertise in communications and certification standards. She has served as a lead sustainability consultant with Ontario Craft Wineries, Sustainable Winegrowing British Columbia, Crimson Wine Group, the California Sustainable Winegrowing Alliance, and individual wineries including Benziger Family Winery and Seghesio Family Vineyards.
Anna has helped lead the growth of the Napa Green program since 2015 and stepped into the position of Executive Director of the now independent non-profit in the fall of 2019. Anna has a Master's of Environmental Science & Management from the Bren School at UC Santa Barbara and a BA in Political Science and Environmental Studies from Williams College.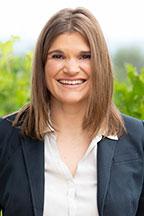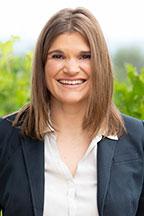 Katie Jackson
Organization:
Jackson Family Wines, California
KATIE JACKSON, SVP of Corporate Social Responsibility at Jackson Family Wines.
The first-born daughter of California wine pioneers Jess Jackson and Barbara Banke, Katie Jackson is a second-generation proprietor working to keep her family-run business at the forefront of quality and stewardship. Katie actively promotes the Jackson family's belief that environmental stewardship and social responsibility are essential to building family business that will endure for generations.Since stepping into her first winery role in the cellar at Stonestreet Estate Vineyards, Katie has continued to build on her family's winemaking heritage. Today, Katie serves as senior vice president of Corporate Social Responsibility for Jackson Family Wines, a position that is equal parts sustainability and advocacy. Katie launched the company's first Family Sustainability Report in 2016 to highlight its decades-long sustainability journey and establish comprehensive goals. She also spearheaded the development and launch of Rooted for Good: Roadmap to 2030, one of the company's most ambitious initiatives in its 40-year history. Under Katie's leadership, Jackson Family Wines has declared a commitment to become Climate Positive by 2050, built the U.S. wine industry's largest generation of onsite solar energy, and reduced its winery water use intensity in half since 2008.
Katie continues to advance water security and innovative energy management while also working to adopt regenerative farming practices. Most recently, Katie led Jackson Family Wines in co-founding the International Wineries for Climate Action (IWCA) with Familia Torres of Spain. IWCA's mission is to decarbonize the global wine industry with goals for all members to become Climate Positive by 2050. As the Jackson family's principal voice in promoting sustainable agriculture programs, Katie ensures that the family's vineyards throughout California and Oregon are certified sustainable. Additionally, Katie co-manages the Government Relations and External Affairs Department working on critical regulatory relations issues and direct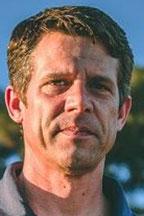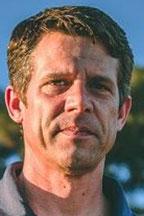 Tyler Klick
Organization:
Redwood Empire Vineyard Management, California
Tyler is a graduate of the UC Davis Viticulture and Enology program and St. Mary's College in Health Science. Tyler joined his primary position at Redwood Empire Vineyard Management in 1997 on the grounds crew and eventually worked himself up to his present position as co-owner and viticulturist. Among other responsibilities, he oversees the farming of approximately 2000 vineyard acres. Working together at Sei Querce, Tyler and Hal have redeveloped 60 acres of vineyards, converted them to organic farming, achieved Fish and Bee Friendly certifications, restored 1500 feet of our creeks, and are now working with the California Land Stewardship Institute to become one of the first Climate Adaptation Certified vineyards. Sei Querce chose Tyler in 2010 because he stood out as the most highly regarded winegrower by the leading wineries in Northern Sonoma County and because he was willing to invest in the professional growth needed to help drive us to a high level of sustainability across multiple impact dimensions. He is now a county-wide leader in sustainability.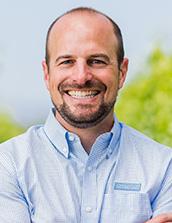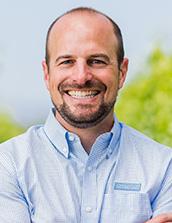 Nate Weis
Organization:
Silver Oak and Twomey Cellars, California
A Napa Valley native whose father is also a winemaker, Nate grew up with wine on the table and a drawer full of t‐shirts emblazoned with winery logos. His first job after graduating with honors from UC Santa Barbara with a BS in Biopsychology was as a "cellar rat" at Groth Vineyards & Winery. "I loved that first harvest, so I packed my bags, dropped my application for UC Davis in the mail and went off to Hawke's Bay, New Zealand to work another." After earning an MS in Viticulture and Enology from UCD, he was hired as cellar master at Etude, and then spent two years as assistant winemaker for Patz & Hall Wine Company. In 2008 Nate was hired by Marchese Piero Antinori to be winemaker for Antica Napa Valley. He earned an Executive MBA in Wine Business from Sonoma State University in 2014.
Nate joined Silver Oak & Twomey as Silver Oak Winemaker in 2014, was promoted to Director of Winemaking in 2017, and then Vice President of Winegrowing in 2019. His responsibilities center around leading the team that handles all aspects of farming, grower relations, and winemaking for Silver Oak, Twomey, OVID, and Timeless Napa Valley.