Winemaking and Vineyard Manager Teams (includes tasting)
January 25, 2023
1:00 pm - 2:30 pm
Winemaking and Vineyard Manager Teams (includes tasting)
In our rapidly changing world, communication and a shared sense of purpose are more important than ever. This one-hour session gives the floor to successful winemaker-vineyard manager teams for a frank discussion on getting things right, making things work and reacting to the inevitable things that go wrong. Topics include working together to react to the unexpected, mentorship, community outreach, changing climate conditions and labor issues.
Speakers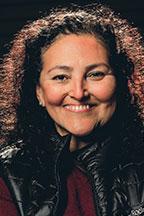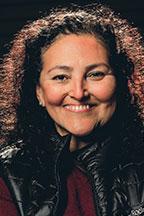 Elizabeth Vianna
Organization:
Chimney Rock, California
A native of São Paulo, Elizabeth was a biology major at Vassar College. Originally on the pre-medical school track, she fell in love with wine as a consumer while living in New York City. Her strong science background and sudden infatuation with wine propelled her to apply to the University of California, Davis, and its renowned winemaking program instead of medical school.
Elizabeth completed her master's degree in enology at U.C. Davis in 1999. She was named to the position of assistant winemaker at Chimney Rock in January 2002, and advanced to the position of winemaker in April 2005. In 2011 she was promoted to General Manager of Chimney Rock Winery; she continues in her role as head winemaker at the Stags Leap District Estate Winery. She has served twice as President of the Stags Leap District Winegrowers Association and currently serves as a board member of the Napa Valley Vintners. She is also a member of the first cohort of the first Napa Valley Vintners Leadership Program in 2021. During her tenure, she has consistently produced wines that have been highly rated among critics and highly valued among consumers.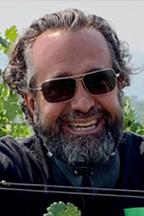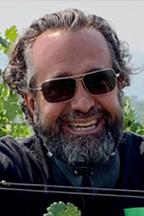 Tony Bugica
Organization:
Atlas Vineyard Management, California
Tony Bugica represents the fourth generation of a farming family. Attending the University of Nevada, Reno, he studied biology. After college, he started Bugica Landscaping and Excavation. During his 10 years as President of Bugica Landscaping, he managed 120+ employees which included supervision of over 500 commercial and residential properties in the Reno-Tahoe area. Tony's company was honored with many awards in recognition for its unique designs and beautiful landscapes, and as one of the top landscaping contractors in the Reno-Tahoe area. Upon arriving in Sonoma County, Tony started as Ranch Manager for Dry Creek Olive Company. He then went on to work with Grey Creek Vinicultural Services selling vines, growing immensely from that amazing experience, Tony then joined Bacchus Vineyard Management, working alongside Glenn Alexander for seven years, managing over 1,000 acres across Sonoma County.
Tony has been making wine since 1993, and since 2007 he has been able to bring to life his passions, continuing his family's tradition of farming and an intimate familiarity with vineyards and the wines that come from them. He's presently with Atlas Vineyard Management as the Director of Farming and Business Development, managing vineyards in Napa, Sonoma and Mendocino Counties, doing what he has always dreamed of doing. Tony also serves as a voting member of the Sonoma County Winegrowers as well as serving his local community as the VP for the Geyserville Chamber.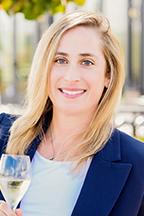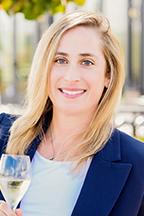 Remi Cohen
Remi Cohen joined the Domaine Carneros family as CEO in 2020, bringing with her a diverse, over twenty-year track record of experience in all facets of the fine wine business, from sustainable vineyard management and winemaking to sales, marketing, and brand development. The role brings Cohen's career full circle, for it's in Carneros where it all began. After graduating from the University of California, Berkeley in molecular biology, Cohen received her master's in viticulture at University of California, Davis. Her first harvest job was at Saintsbury in 2001, and she continued her tour de Carneros at Bouchaine Vineyards, where she was the vineyard manager for four years, and then the director of vineyard operations for Merryvale and Starmont. During this time, she completed her MBA in Finance from Golden State University expanded her experience in viticulture and winemaking to the sales and marketing side of the wine business, eventually being promoted to Vice President at Merryvale.
In 2012, Cohen became the director of winemaking and vineyards at Cliff Lede Vineyards where she not only honed her winemaking craft, but then moved fully to the business side of the industry as VP of Operations and later, COO.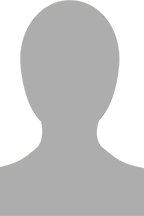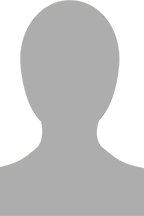 Katie Madigan
Organization:
St. Francis Winery & Vineyards, California
Chris Louton
Organization:
St. Francis Winery & Vineyards, California
Chris Louton joined St. Francis in 2013 after nearly seven years as part of the winemaking team at Napa's Beringer Vineyards, where he focused on the luxury tier of wines and helped craft award-winning Cabernet Sauvignons and other Bordeaux varietals.
As Associate Winemaker at Beringer, Chris became a devoted fan of unique terroirs such as Howell Mountain, Knights Valley and Alexander Valley, which gave him a special appreciation for Sonoma County's diverse appellations.
At St. Francis, Chris oversees production of Cabernet Sauvignon, Merlot and Sauvignon Blanc. His goal is to create wines that are approachable, yet compelling, and always a true expression of Sonoma County. Making world-class wines wasn't the career Chris originally planned for himself. He was studying biology at UC Davis with every intention of becoming a veterinarian when he took a winemaking class his senior year. That class hooked him, and instead of applying to vet school after graduation, he went back to UC Davis to study viticulture and enology.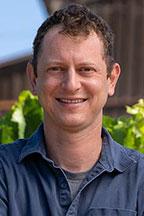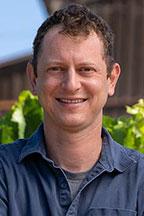 Tim Rowe
Organization:
Domaine Carneros, California
Tim joined Domaine Carneros as Vineyard Manager in 2022, bringing with him a rich and varied background. A native Kansan with an agricultural degree from the University of Missouri, his experience in California vineyards began on the vineyard management team at the famed Stag's Leap Wine Cellars in the Napa Valley. Following that, he expanded his knowledge of California AVAs working for LVMH, focusing on the 2,000 acres of vineyards for the Domaine Chandon and Newton brands. Joining the innovative Monarch Tractor team, he worked to introduce the world's first electric self-driving tractor, bringing Rowe into the future of farming. Always seeking out innovations in sustainable agriculture, Tim plans to expand upon Domaine Carneros' strong foundation of sustainable farming and existing certifications from Napa Green, California Certified Sustainability, and Fish Friendly Farming.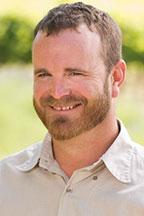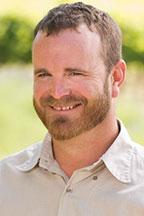 Jake Terrell
Organization:
St. Francis Winery & Vineyards, California
Jake joined St. Francis in 2014 after nearly nine years as a vineyard manager at E. & J. Gallo Winery. For five of those years, he managed the acclaimed Monte Rosso Vineyard in Sonoma's Moon Mountain appellation. Before coming to Sonoma, he spent over three years as vineyard manager at Justin Vineyards & Winery in Paso Robles.
Jake graduated from Cal Poly San Luis Obispo with a bachelor's degree in Agricultural Business and a focus on Viticulture.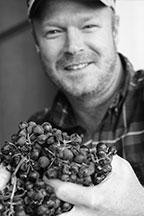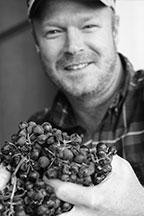 Kirk Venge
Organization:
Venge Vineyards, California
Kirk Venge is a native of Napa Valley, born and raised in Rutherford. A second-generation winemaker, Venge graduated UC Davis with a BS degree in 1998. He currently consults for 12 premium wine brands and makes, owns and operates his two wineries, Venge Vineyards in Calistoga, and Croix Estate in the Russian River Valley.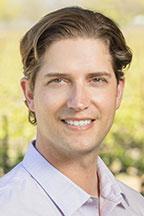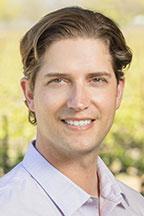 Blake Wood
Organization:
Constellation Brands, Inc., California
Blake, a Napa native, is a licensed PCA and earned his B.S. in AG Business and Wine and Viticulture from Cal Poly, SLO. As a Viticulturist and Vineyard Manager, Blake has collaborated with numerous winemaking teams to develop many of the top wines produced in the Napa Valley in recent years. Blake has recently joined Constellation Brands, Inc. as Director of Vineyard Operations for the prestigious To Kalon, Oakville and Mt. Veeder vineyards.