Program Planning Commences and Co-Chairs Announced for the 30th Unified Wine & Grape Symposium
August 21 2023
Category: Press Releases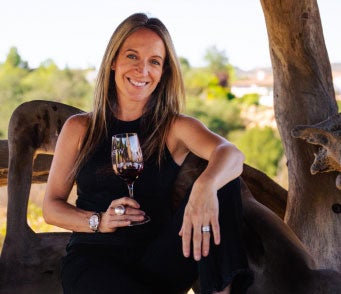 SACRAMENTO, Calif., April 26, 2023…The Unified Wine & Grape Symposium's LLC Managing Committee, which represents the American Society for Enology and Viticulture (ASEV) and the California Association of Winegrape Growers (CAWG), has selected its co-chairs to lead the 2024 Unified Wine & Grape Symposium Program Development Committee. Alisa Jacobson "AJ", founder of Turning Tide Wines and wine consultant along with Devin Parr, founder and managing partner of wine consulting firm Devin Parr & Associates, have been appointed to manage more than 30 committee members. All committee members volunteer their time to identify relevant and timely topics related to winemaking, grapegrowing, business, and marketing. They also seek out suitable speakers to present these topics during the program sessions of the Unified Symposium.
Jacobson founded her own wine label, Turning Tide, in 2018, then in 2021 launched "AJ" and Rare North. After graduating from University of California, Davis, with a viticulture and enology degree, Jacobson worked at Joseph Phelps Vineyards as a laboratory technician and was then hired by Joel Gott Wines as their first employee, where she ultimately became the vice president of winemaking, overseeing a team of 30 and managing all winery and vineyard operations in California, Oregon and Washington. She was a key player in developing and supervising international projects in Argentina, Chile, Italy, France, and New Zealand. She currently sits on the board of the Oregon Wine Council and is chair of the research committee for the West Coast Smoke Exposure Task Force. "I couldn't be more excited to develop the seminars and education content with this team. Outreach and education are the key to developing a vibrant and robust wine industry," says Jacobson.
Devin Parr is a leading personality in the wine industry. Her firm, Devin Parr & Associates, is a PR, marketing and content agency for the beverage, travel and tourism industry. She holds a Wine and Spirit Education Trust (WSET) diploma as well as a certificate in wine expertise from the Apicus International School of Hospitality in Florence, Italy. She received her bachelor's in political science and economics from University of California, San Diego. In 2017, she was named one of Wine Enthusiast Top 40 Under 40 Tastemakers. Parr is a frequent industry speaker and regular contributor to wine and lifestyle publications, including VinePair, WineCountry.com, NapaValley.com, Sonoma.com, and The Gourmet Insider. She is the co-founder and editor-in-chief of wine platform The Vintner Project.
The Unified Symposium will host its conference and trade show on January 23-25, 2024, at the SAFE Credit Union Convention Center in Sacramento, California. Registration is scheduled to open in October.
Built with the joint input of growers, vintners, and allied industry members, the Unified Symposium has served as a clearinghouse of information important to wine and grape industry professionals for 30 years. The Unified Symposium also hosts the industry's largest trade show of its kind, with over 875 booths displaying their products and services. For more information about the upcoming show, visit www.unifiedsymposium.org.
Share: