Growing Our Future Leaders
January 24, 2023
9:30 am - 11:00 am
Growing Our Future Leaders
One of the challenges we face as an industry is identifying and supporting future leaders in vineyard, cellar, and business operations. From creating "on ramps" to enter the industry to providing vehicles for career development, this panel aims to share successful strategies for creating an environment -in our local communities and within our organizations – which will allow us to find and grow the next cohort of experts and innovators.
*Session receives 1.5 hours CEU: Professional Development – Leadership Skills, Meeting Facilitation
Speakers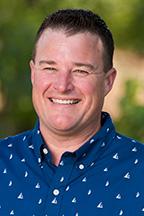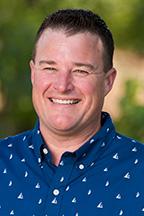 Craig Ledbetter
Organization:
Vino Farms, LLC, California
Craig Ledbetter graduated from California State University, Fresno; with a BS in Agriculture Economics. He is the part of the third generation that has joined Vino Farms, LLC, and the fourth generation in California farming.
Craig joined Vino Farms, Inc May 1st, 2006 as Vice President of Sales. While he manages the day-to-day operations of the family and clients 5300 acres of vineyards in Lodi, he also handles all winery relations and grape sales for Lodi and Paso Robles areas. He is part of the G3 generation that operates roughly 16,000 acres of vineyards throughout CA. He is also closely tied to several of Vino Farms large clients which requires him to travel the state.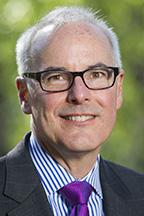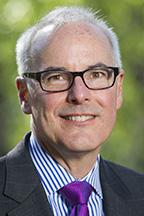 Ray Johnson
Organization:
Sonoma State University, California
Ray Johnson is the Executive Director of the Wine Business Institute at Sonoma State, the first university in the United States to offer a BS in Wine Business in 1998, the first to offer a Wine MBA in 2008 and the first in the world to offer an Executive Wine MBA in 2012.
Johnson joined the wine business in 1986 at the Christian Brothers' Greystone Cellars in Saint Helena, California. He went on to sell wine, first on the supplier side, and later in retail, working directly with consumers. He earned his Master's in Wine Business from the University of Adelaide in South Australia and taught for fourteen years.
Johnson's work has been published in the Journal of Consumer Marketing, the International Journal of Wine Business Research, Vineyard & Winery Management, and in reviews for consumers and the primer The Good Life Guide to Enjoying Wine.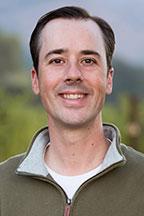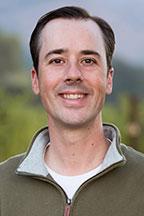 Justin Leigon
Organization:
Piña Vineyard Management, California
Justin Leigon became a partner at Piña Vineyard Management in 2022 after several years acting as Head Viticulturist. A proud husband and father of three, the family-founded company has been a perfect fit for his skills and aspirations.
Currently, he is responsible for overseeing all aspects of high-end winegrape farming and is involved in vineyard development with Pina. After beginning his career in wine production, Leigon attended the University of California, Davis where he received his B.S. in Viticulture and Enology.
In 2006, Leigon spent time abroad in Australia learning about global wine styles. Upon returning, he honed his skills in cellars around the Napa Valley. He is passionate about working with both winemaking and vineyard teams to produce ultra-premium quality wines by using minimal inputs and targeting key aspects of winegrape development. Leigon is involved in community outreach and is an advocate for ag education.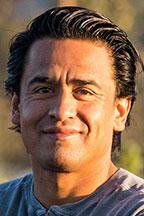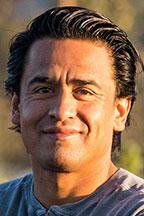 Miguel Luna
Organization:
Silverado Farming Company, California
Miguel Luna is a Partner and Viticulturist at Silverado Farming Co. in Napa Valley. He moved from his native country of Mexico to California at age thirteen and began working in the vineyards a year later. He then interned at Pahlmeyer, Dana Estates, Atelier Melka, and Bordeaux's Chateau de Fieuzal. After earning a degree in Viticulture and Enology from UC Davis in 2014, Miguel joined the widely respected Silverado Farming Company, becoming a partner in 2017. For his achievements in grape growing and for being a tireless mentor for young growers, Wine Enthusiast named him Viticulturist of the Year in 2020. The UC Davis Department of Viticulture and Enology appointed him to their Viticulture and Enology Executive Leadership Board in 2021.