Thriving Organizations – Fostering Your Dream Team
January 25, 2023
2:45 pm - 4:15 pm
Thriving Organizations – Fostering Your Dream Team
Retaining a loyal, passionate, and effective workforce is more important now than ever. Companies are being hit with both macro-economic and sector-specific profit pressures, highlighting the critical need to have the right people in the right positions. At the same time, in all parts of the grape and wine industry, the talent pool, our physical workspace and employer/employee expectations are changing and evolving.
This panel will explore how companies large and small can cultivate and retain a top-performing, thriving workforce.ju
Speakers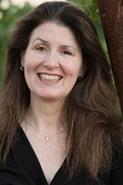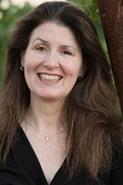 Julie Lumgair
Organization:
Art Nouveau Wines, California
Julie Lumgair is an award-winning consulting and hands-on winemaker. Her wines span eighteen vintages and 25 varietals from Napa Valley, Sonoma County and Italy. She has served in many combined estate winemaking and winegrowing roles with a keen eye on agricultural and cellar practices increasing both sustainability and top quality. Her calling cards are consistently producing acclaimed wines that reflect their place, excellence in winery operations, substantial innovation and trial programs feasible for artisan wineries' scale, a passionate attention to customer delight and long-lasting relationships.
Julie is a 5th generation Tennessee family farmer, who honed her sensory science, new product development, team building and executive leadership in her first career at Procter & Gamble and other noted Fortune 100 firms for 15 years.  That experience, along with her "roll up the sleeves" work ethic, plus technical and analytical skills learned on the job from many mentors in the vineyards and cellars have been supplemented by years of rigorous independent study.
She has made exceptional wines including a new artisan Napa winery launching in 2023, J. Moss, Ideology Cellars, Valley of the Moon / Lake Sonoma, Castello di Montegiove, Windsor Oaks Vineyards and other private clients.  Julie's ongoing wine trials and experiments have been featured in industry press and conferences.  Over 70 of her wines have consistently achieved 90+ scores and been noted by several leading critics including a Wine Spectator "Producer to Watch," Wine & Spirits varietal "Top Ten" and "Year's Best" lists.
Julie deeply enjoys volunteering, mentoring and building community. She is one of thirty industry leaders on the Unified Wine & Grape Symposium Program Committee (North America's largest industry conference) and serves as long-time Chair of the Napa / Sonoma Winemaking & Viticultural Roundtable of Women for Winesense. She is a contributing technical writer and wine judge for wine industry trade and consumer publications, frequent winemaker panelist for Napa Valley Vintner's top trade and media conferences and VIP immersions and masterclass developer / instructor at Napa Valley Wine Academy.  She is a past board member for Napa Valley Wine Technical Group and IQ (Innovation + Quality) Conference for luxury winemaking advances.
For more information, please connect via Linkedin or reach out directly to Julie.lumgair@gmail.com or 415-786-3415.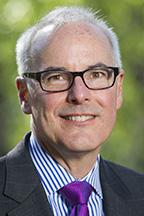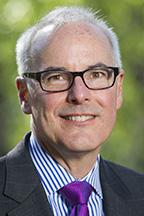 Ray Johnson
Organization:
Sonoma State University, California
Ray Johnson is the Executive Director of the Wine Business Institute at Sonoma State, the first university in the United States to offer a BS in Wine Business in 1998, the first to offer a Wine MBA in 2008 and the first in the world to offer an Executive Wine MBA in 2012.
Johnson joined the wine business in 1986 at the Christian Brothers' Greystone Cellars in Saint Helena, California. He went on to sell wine, first on the supplier side, and later in retail, working directly with consumers. He earned his Master's in Wine Business from the University of Adelaide in South Australia and taught for fourteen years.
Johnson's work has been published in the Journal of Consumer Marketing, the International Journal of Wine Business Research, Vineyard & Winery Management, and in reviews for consumers and the primer The Good Life Guide to Enjoying Wine.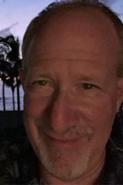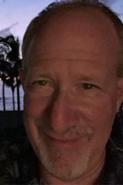 Joel A. Miller
Organization:
ChateauHR LLC, California
Mr. Miller brings a unique set of talents honed in senior executive roles in Human Resources, Operations, and Strategic Planning. His broad experience across different industries, continents, and functions focuses on pragmatic high-quality execution – keep it simple, deliver top-notch results, and build a foundation for long-term success. From start-ups to large global firms, he relishes opportunities to help businesses grow. He is also a master of organization re-engineering, morphing teams and people systems to deliver improved profitability. 
Owner/Principal at ChateauHR LLC
Past experience includes: 
Jackson Family Wines (Chief People Officer)
Procter & Gamble (International HR, Sales, & Manufacturing)
Guitar Center (EVP Human Resources)
Newegg.com (Chief People Officer)
Interim SVP HR (Blue Diamond Growers, CannaCraft, Santa Rosa Community Health)
Mr. Miller holds a BS Industrial Engineering from Rensselaer Polytechnic Institute. He is married with two daughters, all residing in Healdsburg CA. He is an avid hiker and cyclist, often found exploring the back trails of northern California. Mr. Miller also serves as an Adjunct Professor at Sonoma State University, teaching in the Executive MBA program and Wine Business Institute.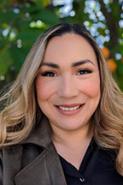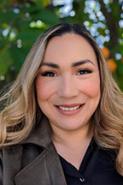 Vanessa Shimer
Organization:
Trefethen Family Vineyards, California
Vanessa Shimer is the Vice President of Human Resources at Trefethen Family Vineyards a family-owned estate vineyard and winery in the Oak Knoll District of Napa Valley. She recently launched a companywide survey focusing on employee feedback on topics such as culture, communication, and learning and development. In addition, she is developing the DEI framework, initiatives, and goals to be launched across the organization this year. 
Shimer started her career in human resources in hospitality with Auberge Resorts at Calistoga Ranch and Auberge du Soleil. Prior to joining Trefethen, she was the Director of Human Resources at Carneros Resort and Spa in Napa Valley. 
She first joined the wine industry in 2014 with Constellation Brands where she supported their Napa winery collection as well as their winemaking division. 
Shimer has over 15 years of experience in human resources and earned her bachelor's degree in Business Management from Sonoma State University with a concentration in Human Resources.