October 16, 2023 – Unified Symposium eNews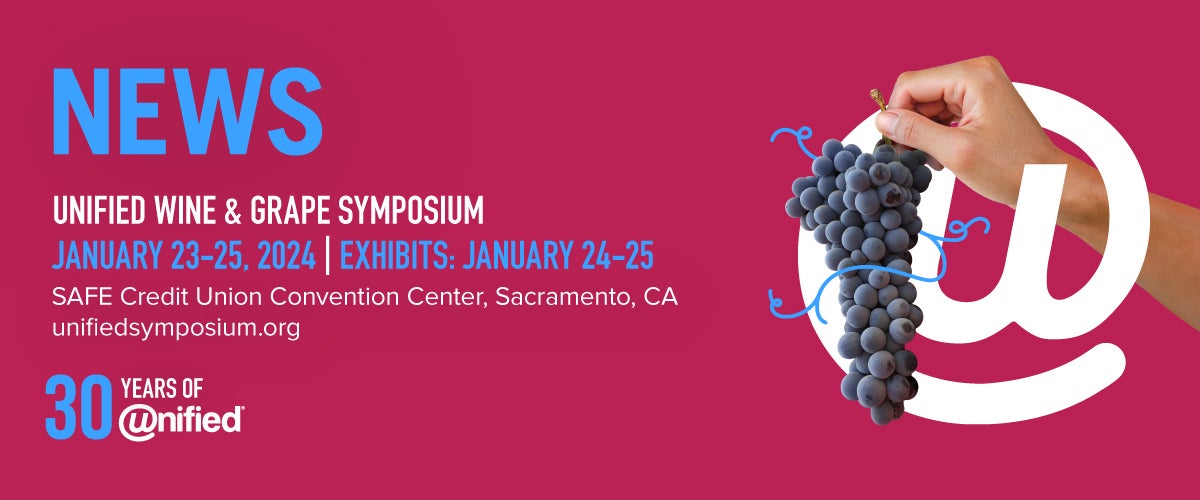 Share:
Related Posts
Registration and Housing Opens Tomorrow!
Registration and housing for the 2024 Unified Wine & Grape Symposium will open tomorrow, October 17, at 9 a.m. PDT. Register and reserve your room starting at 9 a.m. PDT. Get to know the sessions and speakers by visiting our online program page. Not familiar with the Unified Wine and Grape Symposium? Visit the About Us page.
LEARN MORE
Follow Unified Symposium on Social Media
Are you on social media? Get updates through social media by following Unified Wine & Grape Symposium and join in on the fun! Like, follow and/or tag us at: Facebook: facebook.com/unifiedsymposium X (formerly Twitter): twitter.com/theunified Instagram: instagram.com/unifiedwinegrape LinkedIn: linkedin.com/company/unified-wine-and-grape-symposium
LEARN MORE