October 17, 2023 – Unified Symposium eNews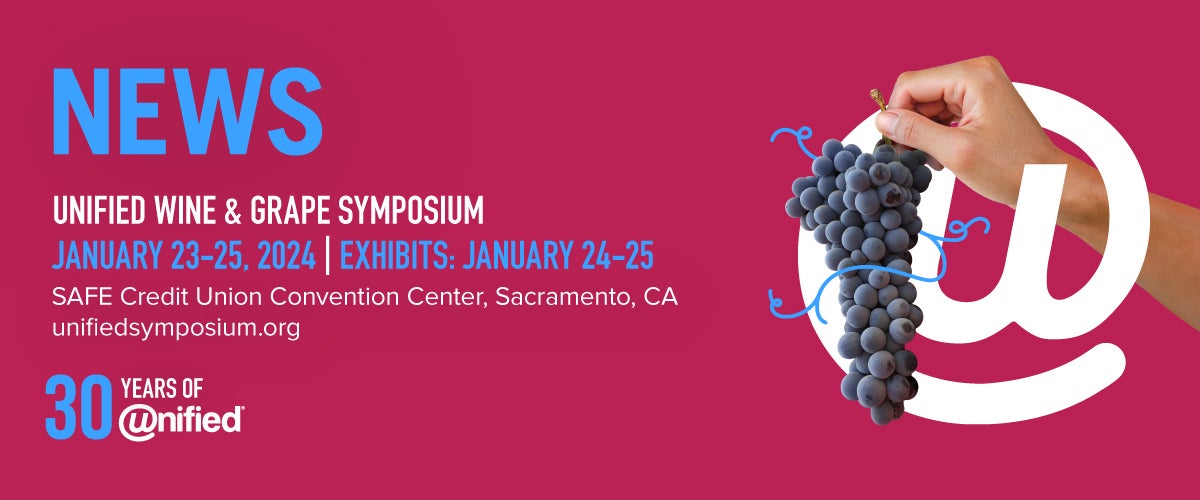 Share:
Related Posts
Registration and Housing Opens Today!
Today is the day! Registration and housing for the 2024 Unified Wine & Grape Symposium opens at 9 a.m. PDT. Visit the registration page and select the non-member, ASEV Member, ASEV Industrial Affiliate or CAWG Member tab, whichever one applies to you. If you need help with registering, you can reach a live person at (888) 529-9272 (US & Canada). To make hotel reservations, visit the housing and hotels page. For more information about the show, check out the three-day program schedule, which begins on January 23.
LEARN MORE
Let's Get Social
Join in on all the fun and follow the Unified Wine & Grape Symposium on social media! Like, follow and/or tag us at: Facebook: facebook.com/unifiedsymposium X (formerly Twitter): twitter.com/theunified Instagram: instagram.com/unifiedwinegrape LinkedIn: linkedin.com/company/unified-wine-and-grape-symposium
LEARN MORE