T'aint Just Smoke Taint
January 24, 2023
9:30 am - 10:45 am
T'aint Just Smoke Taint
Environmental factors that can influence the way a grape or wine can taste are all around the vineyard. These range from climate-change based factors like smoke and frost to agricultural factors like neighboring cannabis or hopyard influences. Top researchers on the topics are on this panel to update us on the chemical reactions that happen. Covered taint topics include Frost, Smoke, Cannabis, Hemp, Hops, Eucalyptus, Cork, Pyrazines, and Lady bug.
Speakers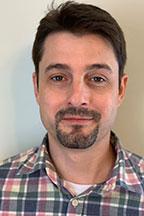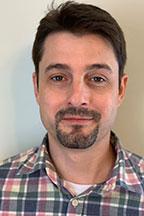 Scott Frost
Organization:
Tufts University, Massachusetts
Scott Frost is a sensory scientist and flavor chemist with Tufts University. His research explores how food preference and choice is influenced by production practices. After receiving his Master of Science from UC Davis, Scott ran a winery lab in California. This experience sparked his desire to understand how wine production can influence flavor chemistry. Since completing his Ph.D., he has worked on various food and beverages including wine, coffee, cheese, and beer.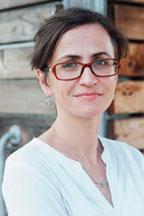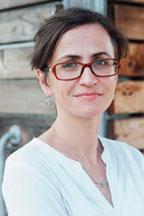 Andreea Botezatu
Organization:
Texas A&M Agrilife Extension, College Station
Dr. Andreea Botezatu received her Honors Bachelor degree in Horticulture, majoring in Oenology from the University of Agronomy and Veterinary Sciences "Ion Ionescu de la Brad", Iasi, Romania in 2000 and her Masters degree in Agricultural Management from the same university in 2001. From 2000 until 2006, Dr. Botezatu worked as commercial winemaker in Europe and Canada. She obtained her PhD (Oenology) in 2013 from Brock University in St. Catharines, Canada where she then held a postdoctoral position from 2013-2015.
In 2017, Andreea joined the faculty of the Department of Horticultural Sciences at Texas A&M University, as Assistant Professor and Extension Enology Specialist. Her mission is to serve the Texas winemaking industry through applied research as well as through developing educational opportunities for current and prospective winemakers.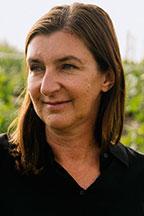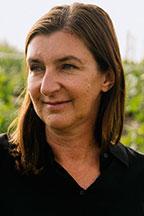 Alisa Jacobson
Title:
Co-chair
Organization:
Turning Tide Wines, California
Jacobson (who goes by "AJ") has followed her passion for agriculture and the sciences from an early age. She was raised in the fertile California Sacramento-San Joaquin Delta. Growing up in and
around farms instilled in her a lifelong desire to find ways to help protect the land and water supply and to educate people about preserving natural resources.
In 2001, upon graduation from UC Davis with a degree in viticulture and enology, Jacobson found work in cellars and winemaking labs in California focused on sparkling wine production. She also ventured to Australia to make Shiraz (and to take deep dives along the Great Barrier Reef!). After returning to California, Jacobson began work at Joseph Phelps, which is where she met Joel and Sarah Gott. In 2003, the Gotts hired her as their first employee. She helped usher the Joel Gott wine label from obscurity to the globally recognized iconic brand it is today. Jacobson rose to the rank of VP of Winemaking overseeing a team of 30, and managing all winery and vineyard operations throughout California, Oregon, and Washington, as well as projects in Argentina, Chile, Italy, France, and New Zealand.
Jacobson is now out forging her own path with a renewed and passionate focus on making wine from sustainably farmed vineyards in coastal regions. Today, Jacobson's primary focus is on Turning Tide Wines. She relocated from Sonoma to San Luis Obispo County co-owns two vineyards in the Santa Ynez AVA—one with a decked-out vacation rental house—and is looking to acquire more as she grows her consulting business.
Dedicated to her cause of trying to help the wine industry become more sustainable and climate-forward, she currently sits on the board of the Oregon Wine Council, the Unified Grape and Wine Symposium program development committee and is the chair of the research committee on the West Coast Smoke Exposure Task Force. Making wines from all over the world has taught Jacobson that wine is made in the vineyard and the healthier the soil and environment, the more alive and vibrant the wine will appear in the glass. She is committed to the goal of showcasing the true essence of the grapes she harvests, all while respecting the elements each vineyard site provides—and helping turn the tide on how vineyards are farmed around the globe.