Vitivinicultura para el consumidor actual y futuro, desde la uva hasta la copa (incluye degustación de vinos)
January 26, 2023
9:00 am - 2:30 pm
Vitivinicultura para el consumidor actual y futuro, desde la uva hasta la copa (incluye degustación de vinos)
Presentada en español (Presented in Spanish)
Vitivinicultura para el consumidor actual y futuro, desde la uva hasta la copa (incluye degustación de vinos)
Taller en Español (Seminarios, Almuerzo Magistral y Tour Autoguiado de Exhibiciones)
Spanish Session Sponsor
(Presentada en español)
Descripción general
Esta sesión transportará a la audiencia de los viñedos a la copa de vino: comenzando con las técnicas y tendencias de cultivo de la uva, incluidos los cultivos orgánicos, biodinámicos, las variedades emergentes, las preferencias del consumidor por técnicas de cultivo con menor impacto ambiental y que a la vez busca productos más novedosos y saludables; y que estén alejados de los productos convencionales. La industria reconoce esta presión y necesita encontrar la manera de responder mostrando que puede proporcionar al consumidor nuevos productos, al tiempo que adopta prácticas vitivinícolas que aborden las preocupaciones de los consumidores. En esta sesión intentaremos abordar este tema presentando los principales retos agrícolas de los diferentes caminos hacia la sostenibilidad y productos novedosos.
En cuanto a enología, en la última década, la vinificación natural, los vinos bajos en alcohol y la mínima intervención se han convertido en la "nueva tendencia" debido a la necesidad de hacer vinos que expresen un sentido de lugar para atraer a los consumidores que demandan vinos "limpios" y "más saludables", pero también como respuesta al cambio climático, generando menos residuos y ahorrando energía en la bodega. Pero ¿qué significa realmente? En esta sesión vamos a tratar de definir los Vinos Naturales, Bajos en Alcohol y de Mínima Intervención.
Por último, exploraremos una variedad de tendencias de los consumidores quienes no son de mercadotecnia, con ejemplos reales. Discutiremos varias tendencias en el consumo de vino entre consumidores de diferentes edades, etnias, demografía social, etc. Las tendencias actuales en las actitudes de los consumidores hacia el vino, agricultura orgánica/biodinámica, vinos naturales, vegano, salud, nuevas variedades/mezclas, bajo contenido alcohólico, y envases alternativos (latas, tetras).
*Aprobado para una CEU (Unidade de educación continua): Desarrollo Profesional – Habilidades de liderazgo, moderador de juntas.
*Aprobado para una CFU: Cultivo – Integración de datos de suelo, clima y cultivos para el manejo de sistemas de cultivo.
Viticultura
9:00 AM – 10:00 AM
Moderador:
Enrique Herrero, Inglenook, California
Ponentes:
Alfredo Koch, Allan Hancock College, California
Rolando Sanchez, Walsh Vineyards Management, California
Vinificación (incluye degustación de vinos)
10:00 AM – 11:00 AM
Moderador:
Luciana Moreno Turkovich, Turkovich Family Wines, California
Ponentes:
Gustavo Sotelo, Scribe Winery, California
Alaina Velasquez, Opus One, California
Tendencias de consumo
11:00 AM – 12:00 PM
Moderador:
Eva Bertran, Eva Bertran Business Consulting LLC, California
Ponentes:
Gloria Collell, Grupo Freixenet, Spain
Cristina Pino Villar, Bodegas Santo Tomas, Mexico
Almuerzo con un orador especial
12:00 PM – 1:00 PM
Bienvenida e Introducción:
Leticia Chacón-Rodríguez, University of California, Davis
Orador principal:
Arnulfo Solorio, Silverado Farming Company, California
Exhibiciones (Tour autoguiado)
1:00 PM – 2:30 PM
Todos los eneros, la feria comercial Unified Wine & Grape Symposium alberga a más de 650 proveedores de la industria del vino y la uva. La sala de exposiciones abarca una amplia gama de productos relacionados con la industria e incluye representantes internacionales tanto en sesiones como en exposiciones. Con la asistencia de casi 14.000 profesionales de la industria y 750 puestos, el Simposio es la conferencia y feria comercial más grande de la industria vitivinícola de su tipo en América del Norte. Lo alentamos a que visite la feria comercial después del almuerzo del orador principal.
Moderator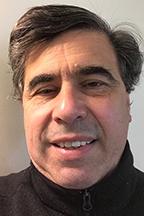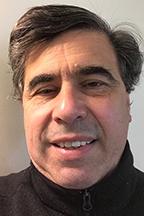 Enrique Herrero
Organization:
Inglenook, California
Enrique Herrero was born in the province of Mendoza, Argentina, and spent his childhood in a vineyard near his hometown, San Rafael. Enrique obtained a B.S. in Agronomy in 1988 from the Universidad de Cuyo in Mendoza, and moved to California in 1997 to obtain a Masters Degree in Agronomy and Ag Economics. In 2003, he joined Niebaum Coppola Winery as their Viticulturist. In 2005 Enrique decided to move back to Argentina in to work as the Vineyard Manager for Finca Decero, an Estate Winery in Mendoza.  Enrique returned to California in 2008 and he currently is Vineyard Manager of Inglenook. From 2017 Enrique is Inglenook's Director of Vineyard and Cellar Operations.
Enrique Herrero nació en la provincia de Mendoza, Argentina, y transcurrió su niñez en un viñedo cercano a San Rafael, la ciudad donde nació. Enrique obtuvo su diploma de Agrónomo en 1988 en Mendoza, Argentina y se trasladó a California en 1997 para obtener una Maestría en Agronomía y en Economía Agraria en UC Davis.  En 2003 se incorporó a Niebaum-Coppola Winery como Viticulturista. En 2005 y decidió volver a Argentina para trabajar como Gerente de Viñedos en Finca Decero, una bodega en Mendoza.  Enrique retornó a California en 2008 y actualmente se desempeña como Gerente de Viñedo de Inglenook. Desde 2017 Enrique es el Director de Operaciones de Viñedos y Bodegas de Inglenook.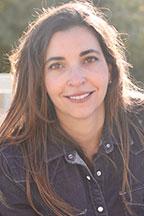 Luciana Moreno Turkovich
Turkovich Family Wines, California
Read Bio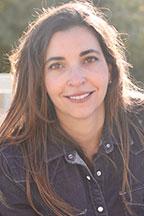 Luciana Moreno Turkovich
Title:
Turkovich Family Wines, California
Luciana Moreno Turkovich. Winemaker and owner of Turkovich Family wines, located in Winters California.
Luciana is from Mendoza, Argentina where she finished her studies in Food Science and Enology at the University of Don Bosco. She is 4th generation in the wine industry.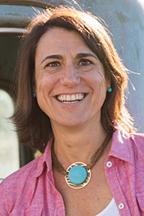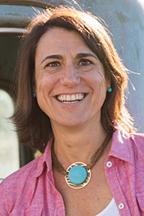 Eva Bertran
Organization:
Eva Bertran Business Consulting LLC, California
Sparkling wine has been part of Eva Bertran's life since the day she was born when her father placed a drop of it on her lips. Descended from a family of wine merchants, Eva was raised in Barcelona, the capital of Catalonia.
In 1986, after graduating with an MBA, Eva moved to Sonoma as part of the original team that launched Gloria Ferrer in Carneros. For the next three decades as Executive Vice President, Eva oversaw the winery operations. In the spring of 2019, Eva started her own business consulting company, Eva Bertran Consulting, where she works with domestic and international clients.
During her career, Eva developed and established boutique brands and high-volume brands from the best-known wine regions in the world. She has repositioned brands and wine appellations by honing their message; she has implemented creative and effective marketing plans for multiple brands at all price points. Eva has a deep understanding of distribution and sales in both the three-tier and direct to consumer channels. Eva has worked with both domestic, import brands as well as developed export business for California brands.
As a pentaglot (English, Catalan, Spanish, French, and Italian), Eva can order wines in any country.
Speakers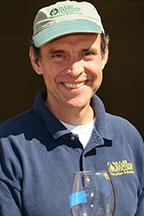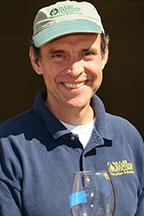 Alfredo Koch
Organization:
Allan Hancock College, California
Alfredo hails from Mendoza, Argentina, has a MS from California Polytechnic State University, San Luis Obispo and a PhD from University of California, Davis.
Alfredo has been teaching for over 20 years viticulture and enology courses in the US and France. He is the coordinator at Allan Hancock College in Santa Maria, which offers several programs with a vineyard and bonded winery on campus.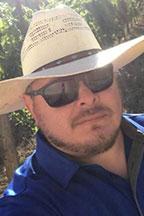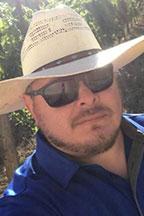 Rolando Sanchez
Organization:
Walsh Vineyards Management, California
Born and raised in Napa, Rolando has spent his entire life working in the valley's vineyards. After receiving his degree in Viticulture from Fresno State University, Rolando joined Walsh Vineyard Management, one of Napa's largest and most respected full-service vineyard management companies. Over his 20 years with Walsh, Rolando has managed every aspect of operations. Currently Rolando holds the position of Vice President of Wine Growing & Business Development.
His passion for grape growing has earned him a spot on the Wine Business Monthly "Top 50 Leaders of 2020". Rolando's goal is to provide a voice and pathway for those who want to make their dream a reality in the vineyard business. Rolando is active in the local community, taking lead roles with Napa Farm Worker Foundation and with the Napa Valley Grape growers.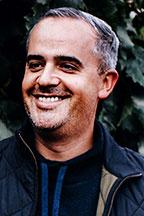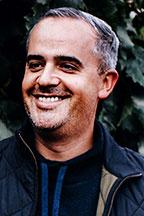 Gustavo Sotelo
Organization:
Scribe Winery, California
Gustavo Sotelo is the Director of Winemaking for Scribe Winery in Sonoma, California. During his 8-year tenure at Scribe, Sotelo has worked on expanding the winemaking program, improving quality, brand development, and developing innovative wine styles and bottling formats for all brands under his purview.
Sotelo joined the wine industry in 2010 after an initial career in New York with a focus in Finance and Business Development. Originally from Mexico City, Sotelo has worked at Treasury Wine Estates – USA, Mumm Napa, and White Rock Vineyards.
Sotelo obtained a degree from the University of California, Davis Viticulture & Enology program. Upon graduating Sotelo followed his interest in Iberian wine and travelled to Spain to work at the prestigious Bodegas Mauro in the Ribera del Duero. Upon his return to California, Sotelo joined the Scribe. production team as their first Assistant Winemaker. Within a few short years, Sotelo took over the helm of the wine program and transformed it into one of the most innovative one's in California.
In 2019, Sotelo and his wife founded their own project Orixe Sotelo, focused on Spanish grape varieties grown in California. Sotelo's goal is to provide more diversity to California wines and import Spanish varieties non-existent in California.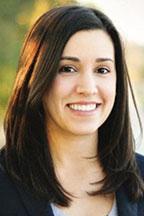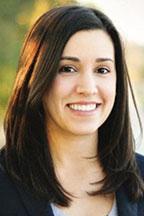 Alaina Velasquez
Organization:
Opus One, California
After completing her BS in Biology at UC Davis, Alaina moved to the Napa Valley to begin her career in the wine industry. In her 13 years working with wine, Alaina has focused on winemaking from the laboratory perspective, exploring various areas of interest from yeast to cork and much in between. She began her career at Silver Oak and currently works at Opus One Winery as Research Manager where she spearheads their native yeast program along with various other experimental projects.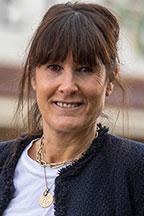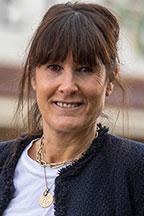 Gloria Collell
Organization:
Grupo Freixenet, Spain
Education: From 1990 till 1992- Oenologie and viticulture studies (Espiells, Spain), 1999 – Universitat Rovira i Virgili: Curso Elaboración, Crianza y envejecimiento de vinos tintos, 2000- Centro de formación Fomento del Trabajo :Cursos Marketing Internacional Nivel I y Nivel II, June 2002- Lausanne, IMD. Orchestrating Winning Performance, 2012- Project management, 201.- Master of Wine program, second year. Not finished, Freixenet Group- 2022
On top of my current responsibilities, I am now responsible of the Hospitality and Wine Tourism team, with a reporting team of 30 people.
Freixenet Group- 2021-2009
Freixenet International Marketing Dept as International Wine Manager of The Freixenet portfolio (including new developments) and Segura Viudas. Main roles are new product development and understanding what the consumers want. Follow up of internal wine research among consumers. Link between Marketing team and Winemakers team.
Wine Consultant for new projects within the company.
Winemaker of Mia by Freixenet wines (selling 8 MM bottles abroad) Brand image and ambassador.
Responsible of monopoly tenders throughout the international market.
Freixenet Group- 2009-2000
Export Dept doing technical and commercial support for all our Area Managers all over the world and introducing the new wines of our portfolio.
Freixenet Group- 2000-1995
Domestic market at Freixenet supporting sales team with wine education, PR events and dealing with key buyers.
Freixenet Group- 1995-1992
Technical Dept at Segura Viudas and Freixenet (working at the laboratory and winery).
Summer 92, harvest and technical control in Cooperativa Les Cabanyes, Penedès.
Summer 92, harvest in Burgundy, Lycée Viticole de Beaunne.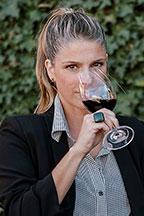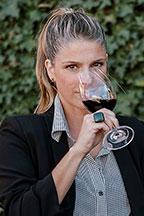 Cristina Pino Villar
Organization:
Bodegas de Santo Tomás, Mexico
Enóloga de Bodegas de Santo Tomás. Nacida en España, es Licenciada en Enología por la Facultad de Ciencias de la Universidad de Extremadura e Ingeniero Agrónomo por la Universidad de Ávila. Además, tiene un Doctorado (PhD) en Enología por la Universidad Politécnica de Madrid, con la calificación Cum Laude y una maestría en Viticultura por la Universidad de Extremadura.
Su amplia preparación académica la ha puesto al servicio de la industria vinícola, encabezando proyectos fundamentales en la investigación y el desarrollo del sector, en las principales zonas productoras de vinos en España, México y USA.
Sus conocimientos han sido vertidos en su experiencia como docente, tanto en su país (España), como en México.
Cristina ha publicado artículos en volúmenes colectivos y prestigiadas revistas científicas. Así mismo, ha sido ponente en importantes congresos internacionales. Desde el 2011 Cristina trabaja en la industria vitivinícola mexicana y desde el año 2015 es parte del consejo asesor de expertos a nivel técnico en el Consejo Mexicano del Vino (CMV). Además, en el 2017 se acreditó como miembro de la delegación de expertos de México ante la Comisión II (Enología) de la Organización Internacional de la Viña y el Vino (OIV) y en el 2018 la nombraron vicepresidenta de la comisión de Microbiología de la OIV. Cargo que sigue ejerciendo hasta la fecha. Además, es cofundadora y enóloga en dos proyectos de vino espumoso en el Valle de Guadalupe: 3para1 (desde 20016) y Micha Micha (2022).
Cristina is a Winemaker at Bodegas de Santo Tomás. Born in Spain, she has a degree in Oenology from the Faculty of Sciences of the University of Extremadura and an Agronomist Ingeniere from the University of Ávila. Cristina has a Doctorate (PhD) in Oenology from the Polytechnic University of Madrid, with the qualification Cum Laude and a master's degree in Viticulture from the University of Extremadura.
Her extensive academic preparation has placed her at the service of the wine industry, leading fundamental projects in the research and development of the sector, in the main wine-producing areas in Spain, Mexico and the US. Her knowledge has been poured into her experience as a teacher, both in his country (Spain) and in Mexico.
Cristina has published articles in collective volumes and prestigious scientific journals. Likewise, she has been a speaker at important international conferences. Since 2011 Cristina has worked in the Mexican wine industry and since 2015, she is part of the advisory council of experts at a technical level in the Consejo Mexicano del Vino (CMV). In addition, in 2017 she was accredited as a member of the delegation of experts from Mexico of Commission II (Oenology) of the International Organization of Vine and Wine (OIV) and in 2018 she was appointed Vice-president of the Microbiology commission of the OIV. A position that continues to date. Cristina is a co-founder and winemaker in two sparkling wine projects in Valle de Guadalupe: 3para1 (since 2016) and Micha Micha (2022).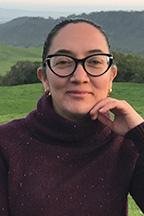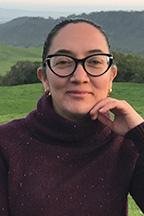 Leticia Chacón-Rodríguez
Organization:
University of California, Davis
Leticia, a wine professional with more than 20 years of experience in the California, and currently the Winemaker and Winery Manager at the University of California, Davis. Previously, Leticia has been at Safe Harbor Wine Storage, Treasury Wine States, E&J Gallo Winery, Golden State Vintners (now Wine Group) and Delicato Family Vineyards.
She is on her third year as co-chair of the Program Development Committee for Unified Wine and Grape Symposium and participates actively on the Spanish Track.
She is an active member for the American Society for Viticulture and Enology (ASEV), a professional society dedicated to the interests of enologist, viticulturists, and others in the fields of wine and grape research and production. She is past President (2012-2013) for this Society, and she has served as a Poster Chair for the National Conference, Best Paper Award Committee, and others.
She enjoys her free time with her husband and her two young sons in various activities like cooking, reading, swimming, biking, watching movies, attending symphony orchestra concerts, among others.
MS in Food Sciences (Enology emphasis), UC Davis.
BS in Chemical Engineering, Universidad Nacional Autonóma de México, Mexico City.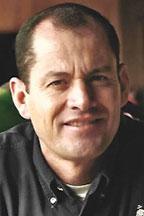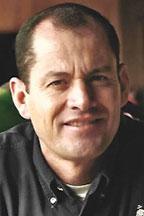 Arnulfo Solorio
Organization:
Silverado Farming Company, California
Arnulfo Solorio is Partner and Operations Manager at Silverado Farming Company.
Born in Mexico, Arnulfo came to the United States at the age of 14, as a field worker and mechanic's assistant while following crops through Arizona, California and Washington State.
After settling in Napa Valley, he spent 24 years in vineyard management positions at Mondavi Vineyards, Tonella Vineyards, Franciscan Estates and Domaine Chandon, before joining Silverado Farming in 2002.
Beyond managing operations and personnel at SFC, he is also part of the team that develops training, education, personal growth, and reward programs for employees. He believes strongly in supporting farm labor through education.
In 2010, alongside Napa Valley Grapegrowers, Arnulfo shared his idea and dream of forming a foundation to provide comprehensive education to Napa County farmworkers. This led to the creation of the Napa Valley Farmworker Foundation, where Arnulfo is a Director on the Board, and Chair of the Farmworker Education Committee.